Based in Naarm/Melbourne, Australia, the work of Jessie French explores speculative futures through algae-based bioplastic and water-based ecologies. Housed within an ethos of consumption, sustainability and regeneration, her practice invites others to engage with the possibilities of a post-petrochemical world. Through experimenting with other materials, she explores the potential of closed-loop systems of (re)use and conscious consumption and interaction with objects. In 2020, French founded OTHER MATTER, an experimental design studio working with algae-based bioplastics which engages others in the possibilities of new materials though objects, experiences and futures.

As our planet faces the worsening consequences of the human-made climate crisis, bioplastics made from renewable, organic materials are gathering interest.

While we uncovered fossils from the past, our time on Earth may be marked, overwhelmingly, by Bic™ pen casings and other so-called disposable items. Plastics made to fulfil a short-term purpose leave traces that last longer than our lifetimes.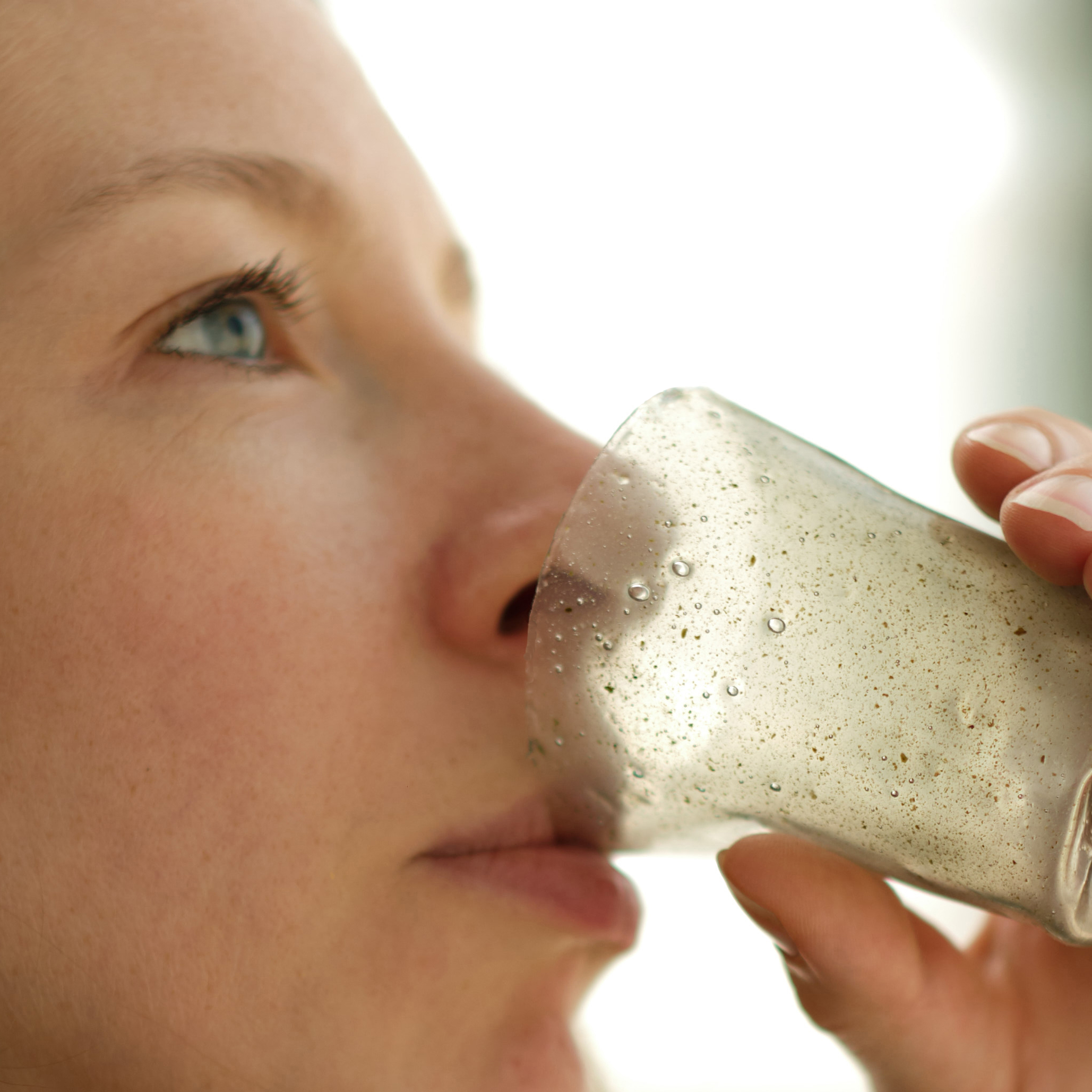 Photo by
Benjamin Thompson
.
French's work explores the meaning and value of the ephemeral; placing value in things that don't last beyond our lifetimes and challenging our obsession with the idea of 'built-to-last', which largely fails to consider the ecological and social impacts of this everlasting durability. Why is it that objects that leave a geological mark lasting an epoch are so readily available and priced so cheaply, when we fail to consider their enduring environmental burden?

Through her work – both material research and production – French engages with and confronts our contemporary environmental crisis. She proposes everyday solutions within the frame of human production and consumption.

The polymers French uses come from new algae, a renewable resource that has the potential to rehabilitate oceans and the atmosphere through its sustainable production and harvest, rather than ancient algae – a finite, mined resource that petroleum is made from.

Jessie has exhibited at art fairs and design weeks and with institutions including the 23rd Biennale of Sydney - rīvus, Craft Victoria, Science Gallery Melbourne, Ars Electronica, Melbourne Design Week and the 1-54 Contemporary African Art Fair.

I acknowledge the Wurundjeri People as the traditional custodians of the land on which I live and work, whose cultures are among the oldest living cultures in human history and who have one of the longest creative human histories on Earth. I pay respect to Elders of the community - past, present and emerging - and extend this respect to all First Nations people. It is a privilege that we can name these people and celebrate this sixty-thousand year history of their culture. I recognise that sovereignty was never ceded. My country has a rich history and its Indigenous peoples have unique cultural and spiritual relationships to the land, waters and seas.
Copyright Jessie French 2020